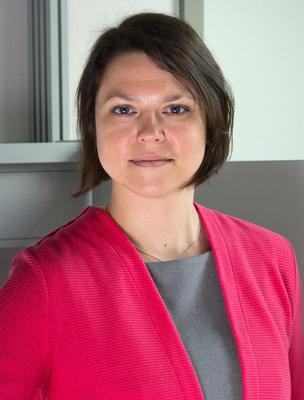 Junior professor, University of Stuttgart
How can we best tailor learning situations to the learners and help them to achieve their educational goals in the long term? To answer this question, I connect educational theory, psychological methodology and intelligent algorithms. My ultimate goal is to create intelligent educational technologies that can adapt to learners' individual needs in various contexts and provide optimal instructional support. Methodologically,  I use a broad portfolio of experimentally obtained measures as well as computer-based simulations. My particular topics of interest are cognitive load assessment, adaptive guidance fading, distraction, task interruption and attention control, education for sustainable development and individual differences in technology use.
In einer Videokonferenz...
... kann ich über meine Forschung sprechen.
... kann ich Experimente oder Messgeräte zeigen., z.B. Computer-based learning tasks, tests and training apps on attention or working memory
... beantworte ich gerne Fragen zum Studium oder zu Karrierechancen.
... spreche ich auch mit Universitätsstudenten im Rahmen einer Vorlesung.
... stehe ich als Experte in anderem Rahmen zur Verfügung (z.B. für Journalisten, Museen).
Verwandte Schulfächer
Biologie, Informatik, Psychologie, Fächerübergreifend
Schlüsselwörter
Sprachen
Englisch, Deutsch
Homepage
Twitter
ORCID