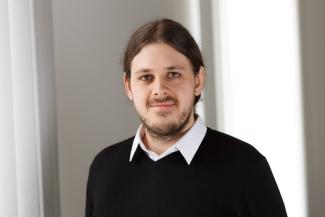 Professional, Universität zu Köln
Ich habe Anglistik, Politikwissenschaft und Wirtschaftswissenschaft im Zuge eines Lehramtsstudiengangs in Heidelberg studiert. Nachdem ich mich dann auf die Sprachwissenschaft spezialisiert habe, stehe ich nun wissenschaftlich und in meiner universitären Lehre an der Schnittstelle zwischen der (englischen) Sprachwissenschaft und der (Fremdsprachen)didaktik. Ein besonderer Fokus meiner Arbeit ist die Korpus- und Computerlinguistik sowie deren Potenzial für Lehr-/Lernkontexte.
In a video conferencing call...
...I am happy to talk about my research.
...I am happy to answer questions about university and career-related questions.
...I am happy to moderate a discussion.
...I am happy to speak to others (e.g. to journalists, museums).
Related School Subjects
Sprachen, Sozialkunde
Keywords
Languages
English, German
Website
Twitter
ORCID