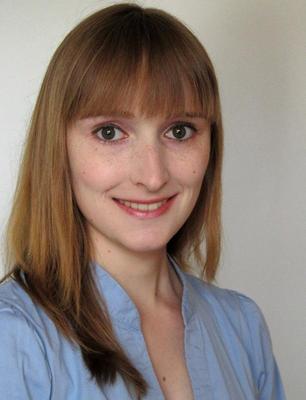 PhD candidate, Otto-Friedrich-Universität Bamberg
Ich habe mich schon immer für Sprachen, andere Kulturen und ihre Geschichte(n) begeistert. Ich glaube fest daran, dass ein Verständnis von anderen Kulturen wie wir es über ihre Literatur, Filme oder Fernsehen gewinnen können, uns Empathie und Neugierde auf das Andere lehrt und die Welt so ein kleines bisschen besser machen kann. Meine Dissertation zum Thema Männlichkeit in englischen Fernsehserien befasst sich daher mit Fragen, die die Geschlechterverhältnisse betreffen. Außer dem großen Themenbereich Gender interessieren mich die Klassiker der englischen Literatur (z.B. Jane Austen, viktorianische Autoren, romantische Dichter), Adaptionsforschung und postkoloniale Literatur.
In a video conferencing call...
...I am happy to talk about my research.
...I am happy to answer questions about university and career-related questions.
...I am happy to speak to others (e.g. to journalists, museums).
Related School Subjects
History, Languages
Keywords
Languages
English, German
Website
Twitter