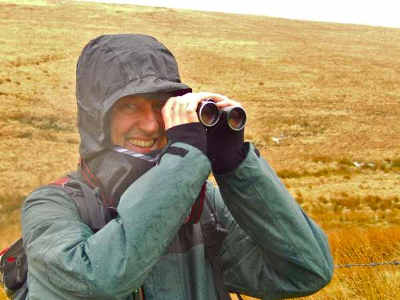 Lecturer, TU-München
Ein massives, menschgemachtes Artensterben bedroht das Funktionieren unserer Ökosysteme und damit unsere Lebensgrundlagen. Programme zum Monitoring von Biodiversität schaffen überhaupt erst die Datengrundlage, damit wir die Veränderung von Zahl und Verbreitung der Arten beschreiben und quantifizieren können. Monitoring-Methoden, die Veränderung unserer heimischen Lebensgemeinschaften und die Ursachen dafür, aber auch was wir dagegen tun können und Fallbeispiele für erfolgreiche Artenschutz-Projekte - das alles sind Themen zu denen ich gerne aus meiner Arbeit berichte. Darüber hinaus auch gerne zu Natur- und Vogelschutz, Wildbiologie, heimische Tierarten, Artenkenntnis.
In a video conferencing call...
...I am happy to talk about my research.
...I am happy to answer questions about university and career-related questions.
Related School Subjects
Biologie, Interdisziplinär
Keywords
Languages
English, German
Twitter