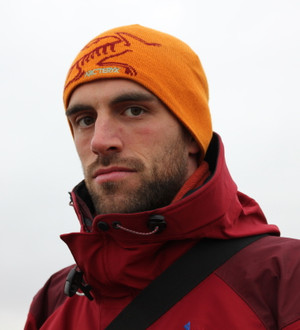 Research scientist, Deutsches Klimarechenzentrum GmbH (DKRZ)
Ich habe in Hamburg Geophysik studiert, und meine Doktorarbeit am Max-Planck-Institut für Meteorologie (MPI-M) über Klimaschwankungen der Eiszeiten (Heinrich Ereignisse) geschrieben. Nach einem Jahr an der University of Alaska, Fairbanks habe ich am MPI-M zum Klima der letzten Eiszeit geforscht. Mittlerweile arbeite ich am Deutschen Klimarechenzentrum und beschäftige mich mit Visualisierung von Klimadaten, Infrastruktur für Klimamodellierung, und Projektmanagement.
In a video conferencing call...
...I am happy to talk about my research.
...I am happy to answer questions about university and career-related questions.
...I am happy to moderate a discussion.
...I am happy to speak to others (e.g. to journalists, museums).
Related School Subjects
Informatik, Geographie, Mathematik, Physik
Keywords
Languages
English, German
Website
ORCID