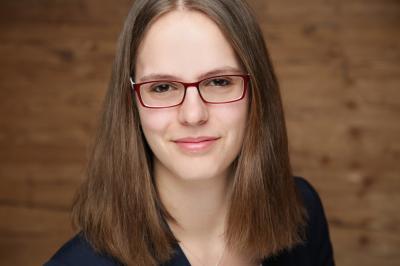 PhD candidate, Wageiningen University and Research / Aquatic Ecology and Water Quality Management
*English version below* Hallo, Ich bin Annika und arbeite nach meinem abgeschlossenen Biologie Studium derzeit als Doktorandin in den Niederlanden im Bereich der Ökotoxikologie. Neben meinen fachlichen Interessen (dazu könnt Ihr euch ja durch die angegebenen Links klicken) begeistere ich mich sehr für Wissenschaftskommunikation und freue mich über jede Gelegenheit hierzu. Da mein Forschungsbereich sehr speziell ist, muss ich mir besonders viel Mühe geben die Kontaktpunkte zum Alltag zu finden. Aber genau das tut gut, sich ab und zu mal aus seiner Fachlichen Bubble heraus in die weite große Welt zu begeben. Also holt mich gerne mal raus aus meinem Forschungs-Alltag, ich würde mich freuen! ***************** Hello, My name is Annika and I am currently working as a PhD student in the Netherlands in the field of ecotoxicology after completing my studies in biology. Besides my professional interests (which you can click through the links provided), I am very enthusiastic about science communication and welcome any opportunity to do so. Since my field of research is very specific, I have to make a special effort to find the points of contact with everyday life. But that's exactly what it's good for, to get out of your specialist bubble and into the big wide world every now and then. So feel free to get me out of my daily research routine, I'm looking forward to it!
In a video conferencing call...
...I am happy to talk about my research.
...I am happy to answer questions about university and career-related questions.
...I am happy to moderate a discussion.
...I am happy to speak to others (e.g. to journalists, museums).
Related School Subjects
Biology, Chemistry, Computer Science, Mathematics
Keywords
Languages
English, German
Website
Twitter
ORCID